The history of welding dates back as far as 3000 BC to the ancient Sumerians. However, as technology has evolved, particularly in the the 19th Century, more efficient and sustainable welding processes have taken over.
Early Forms of Welding
Welding processes have been practiced for centuries. In fact, evidence suggests that the Sumerians – the earliest known civilisation in the region of southern Mesopotamia – used a similar process to manufacture bronze swords in 3000 BC.
Other civilisations have also adopted likeminded techniques, like the ancient Egyptians who were the first to smelt iron from iron ore in 3500 BC. This population would create reduced iron, or sponge iron, and then beat it into shape through forge welding – a solid-state process where two pieces are joined.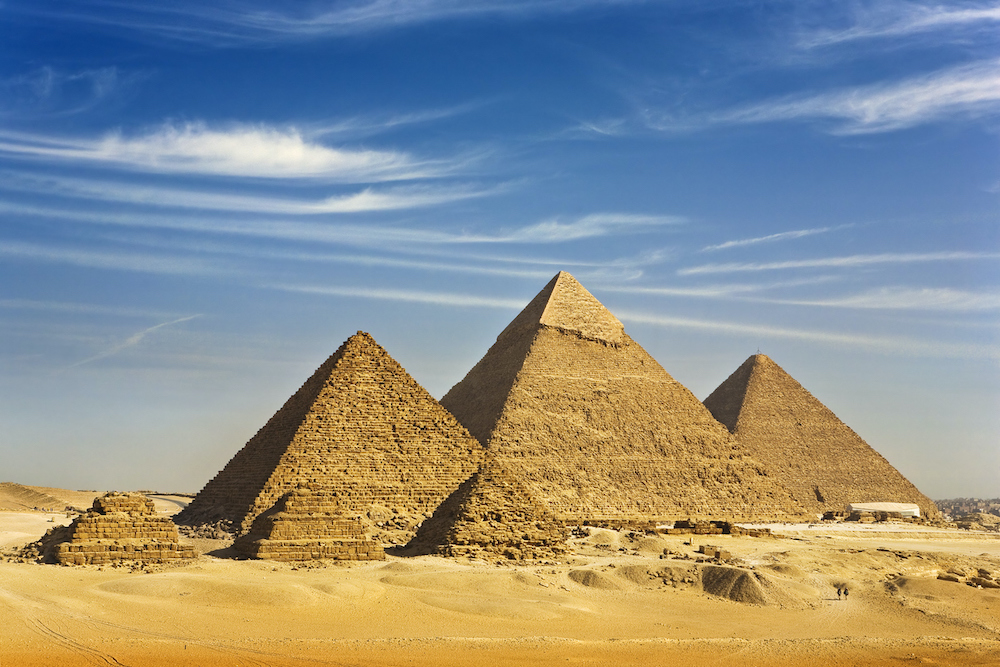 The 1800s
By 1800, Sir Humphry Davy learned how to produce an arc between two carbon electrodes, which fundamentally shaped the notion of welding and its capacity. A short time later, when iron ore was discovered south of Sydney, a blast furnace was built and materials production through welding took off.
After the invention and success of the Bessemer process on an international scale, Australia adopted the same technology to produce materials with high strength and ductility.
By 1885, the welding industry was transformed when the first arc welding machine was invented, and a patent was issued to the Russian and Polish researchers Bernodos and Olzeweski who were working in France. In 1889, Charles Coffin (the founder and first President of General Electric Company) obtained a patent for bare wire welding in the USA.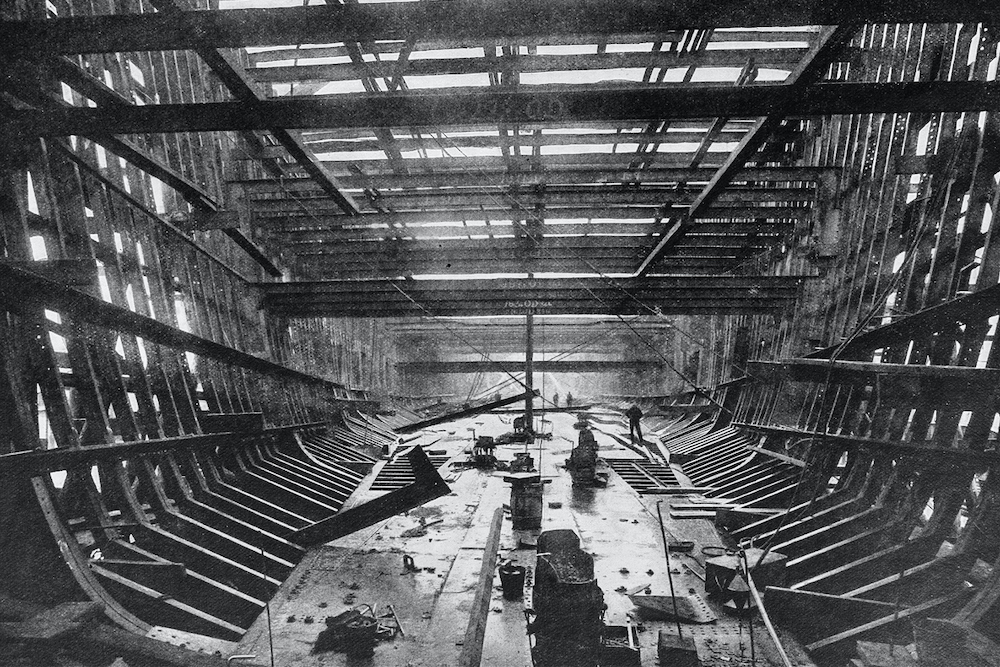 The Dawn of the 20
th

 Century

Technology continued to evolve throughout the 20th Century, as more efficient and sustainable process took over in the form of electrical generators, which began operation in 1902. These were critical for steel production, as they created a higher level of steel with fewer impurities than previous technology.

In 1909, the first oxy-acetylene cutting and welding demonstrations were performed in Victoria, and Lincoln manufactured the first arc welding machine. It wasn't until 1916 that Lincoln Electric was the first company to use arc welding in a building structure.
The World Wars
Throughout World War I, welding was essential to both the war efforts, and construction of major infrastructure. In Australia, welding was a key ingredient for projects such as railway lines, ships and submarines, automobiles, railway stations, boilers and aircraft.
World War II did more for welding than any period before, proving that welding not only offered exceptional improvements in productivity, but without it, expansion of industry would simply not be possible.
It was during this period that Gas Tungsten Arc Welding (GTAW), more commonly known as TIG welding, was developed by the Northrop Aircraft Company in the US for the manufacturer of faster, lighter aircraft. This development also enabled the welding of non-ferrous materials like aluminium and magnesium.
Submerged arc welding, which was commonly used in shipbuilding during World War II, also increased significantly due to the versatility of its application.
After the War
With the expansion of the industry and recognition of its importance during the World Wars, Australia's welding and fabrication sector exited the war years in relatively strong shape.
Infrastructure projects were booming, including the construction of new oil refineries, power stations, dams, manufacturing plants and ships. The largest of these projects, by far, was the Snowy Mountains Hydro-Electric Authority scheme, which was launched in 1949. Lasting for some 15 years, over 100,000 people worked on the project, building 12 tunnels totalling over 145km, seven power stations and 16 dams.
Another major welding industry project at this time was the contract for four Daring Class destroyers and four type 12 frigates, which were built at the dockyards in Williamstown, in Melbourne.
It was also during this time that General Motors Holden commenced production of Australia's first locally manufactured cars. Electrical resistance welding, using mass production techniques, were used to manufacture the car bodies at Holden's plant in Woodville, South Australia, before they were transported for fit-out at the plant in Fisherman's Bend, Melbourne.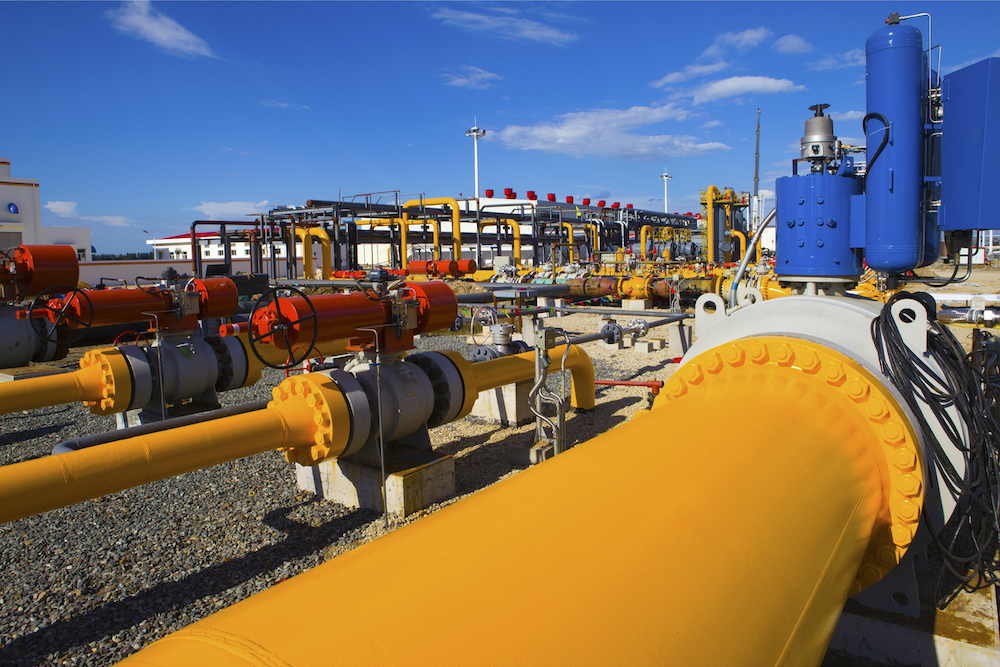 The 'Pipeliner' Years
The 1960s and 1970s have been dubbed the 'Pipeliner' years for Australia's welding industry. With oil and gas discovered across the country, welders were called upon to work across major power projects such as the:
Moonie to Lytton pipeline in Queensland
Alumina refinery in Gladstone
Gidgealpa to Adelaide pipeline
Torrens Island Power Station in South Australia
Munmorah Power Station in New South Wales
Moomba to Sydney pipeline—just to name a few
The Development Years
From the 1980s into the 1990s and 2000s, welding has continued to play a major role in Australia's most significant developments—from power generation to infrastructure and manufacturing. Just some of the most iconic projects in this era include:
Centrepoint Tower in Sydney (tallest building in Australia at the time)
6.5km Dampier to Perth natural gas pipeline
Collins Class fleet at ASC in Adelaide
Sydney Olympic Stadium (which was the first stadium to use robotic welding techniques)
350km undersea pipeline under Bass Strait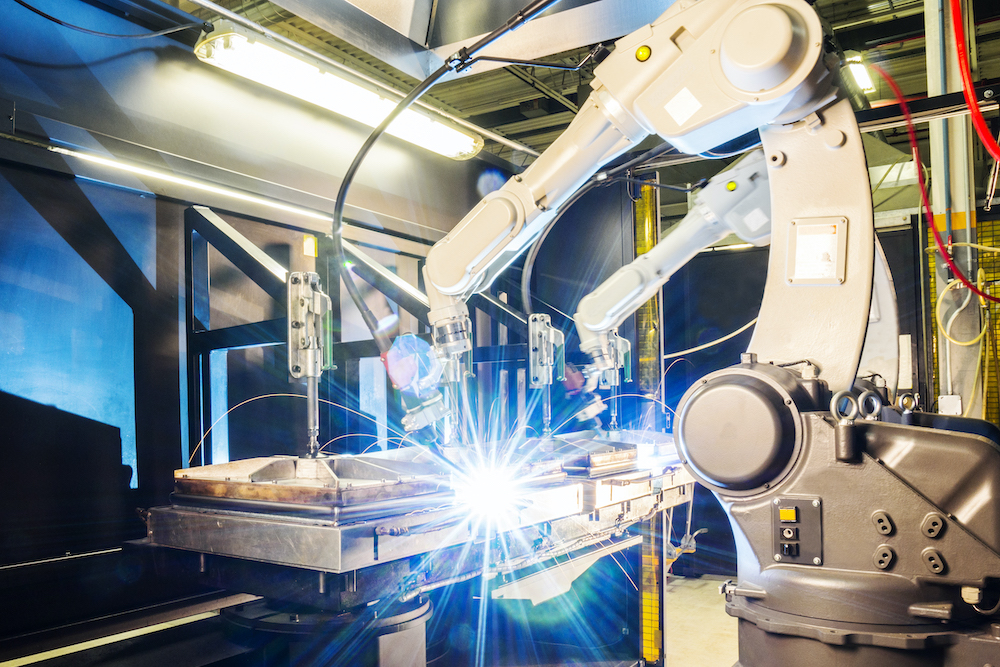 Welding Today
Today, welding and fabrication has evolved significantly. The industry relies heavily on science and research to leverage its expertise towards modern challenges. These challenges include environmental sustainability, material longevity, security and defence, and meeting budgetary requirements. There have also been social changes in the sector, which are supported by Weld Australia's strong advocacy activities in areas like mental fitness and the inclusion of women. In fact, some of Australia's leading female welding professionals regularly come together through Weld Australia's Women in Welding discussion group.
Weld Australia's Role
Australia's welding and fabrication has been supported by organisations who foster innovation, and support personnel through industry training and technical expertise.
The Australian Welding Institute and the Australian Welding Research Association have paved the way for welders and fabricators since 1929 and 1964 respectively. Together, these organisations were amalgamated to form the Welding Technology Institute of Australia (WTIA) – today known as Weld Australia. Each organisation, and individual involved throughout that time has made a strong contribution to the Australian welding industry.
As technology evolved, these organisations grew and continued to support the Australian welding industry, which has set the tone for Weld Australia's knowledgeable, experienced and helpful approach today.