Cobots are specifically designed to share the work space with human beings, making automation easier for businesses of all sizes, particularly SMEs.
Cobots are generally versatile, lightweight, require relatively little space, and are much easier to program than their industrial counterparts. They can also capture large volumes of data that can be deployed in areas such as predictive maintenance. Just some of the benefits delivered by cobots include:
Improved productivity and profitability
Superior quality and repeatability
Growth in domestic and export markets for SMEs
Safer working conditions
Greater job satisfaction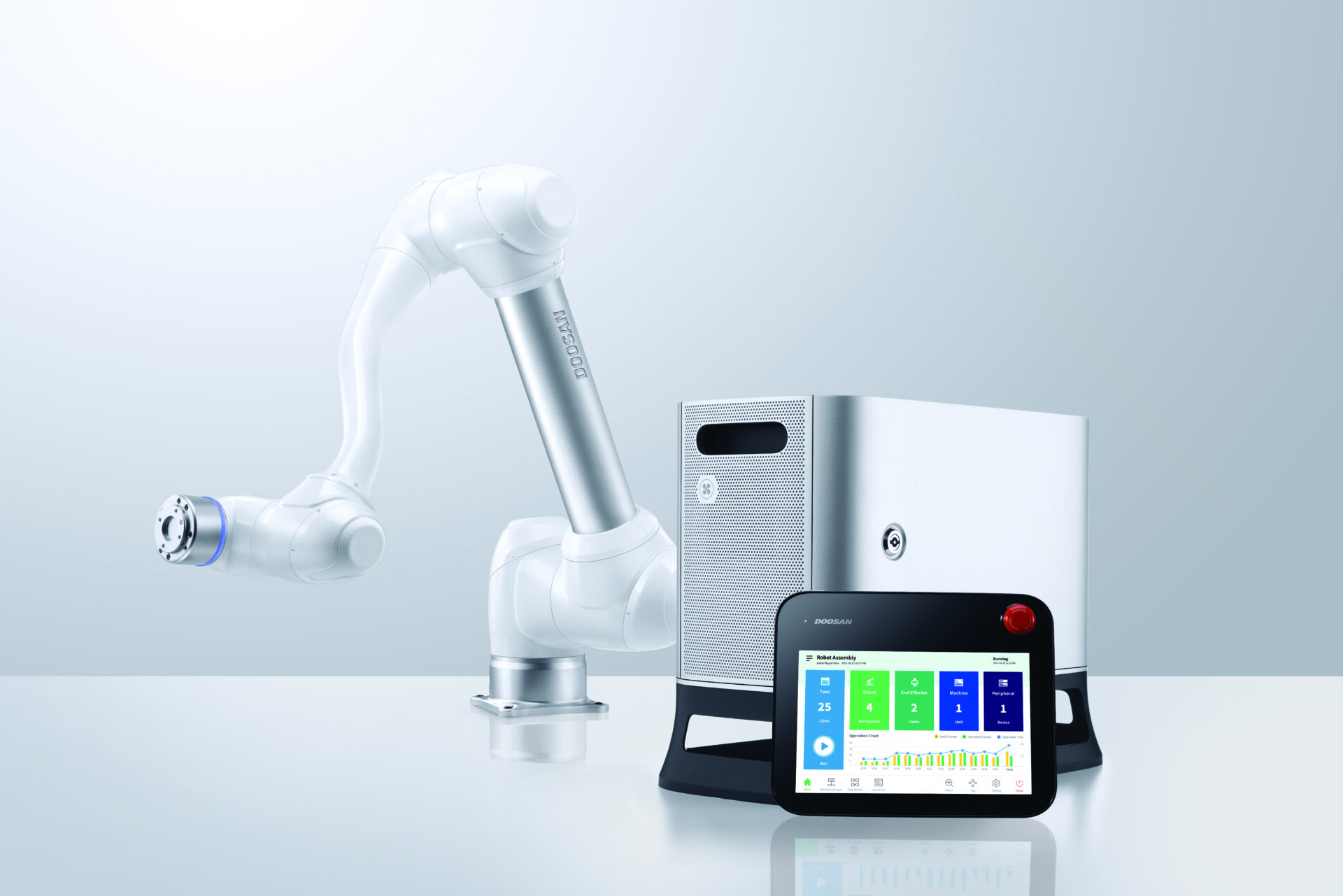 Doosan Robotics is an industry leader of the collaborative robot (cobot) market, bringing forward unrivaled automation solutions. Founded in 2015, Doosan Robotics addresses parent company Doosan Group's efforts to redefine new growth engine and core business areas. After three years of research and development, the company successfully developed a range of four cobot models. Doosan Robotics offers the world's most diversified lineup of robots with a load capacity of 5 to 25 kg and working radius of 900 to 1700mm. Their product ranges includes: High-power H-Series, Masterpiece M-Series, Agile A-Series
Main Applications
Doosan cobots be applied in a wide range of processes and tailored to meet customers' needs. Some of the manufacturing processes that currently integrate Doosan robots include, but are not limited to: pick and place, press forming, polishing and deburring, assembly, gluing and bonding, air blowing, packaging and palletising, inspection, welding, plastic injection assistance, and heavy material handling.
WANT TO KNOW MORE?
For further information on collaborative robots, contact Cornelis van Niekerk on 0409 609 031 or c.vanniekerk@weldaustralia.com.au