Welding automation maximises productivity through the use of robots and technology to increase the production of welds.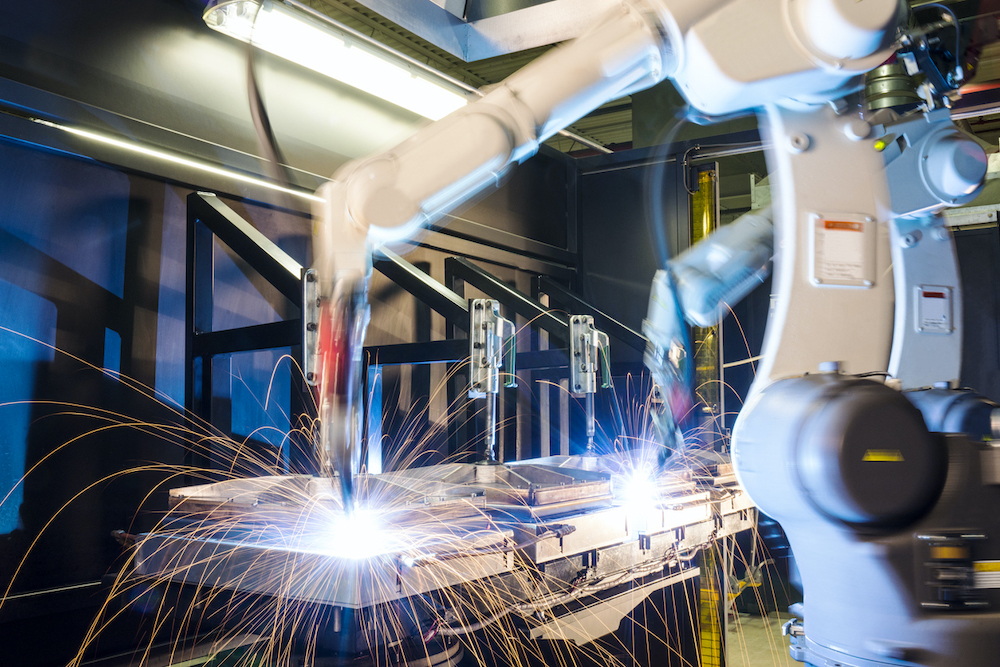 Compared with manual welding, automated welding processes can minimise the chance of errors and inconsistent welds, increasing speed, precision and quality.
Use of automated and mechanised systems offer a number of advantages to welding businesses. These include:
Reducing variable welding costs
Lower parts costs
Contribute to consistent weld quality
Contributed to predictable welding production rates
Increase productivity
Automation can be applied to different processes depending on the needs and resources of the welding project. It can involve an entire operation being performed by mechanical or electronic means without adjustment by the operator (total automation) or certain functions being performed manually (partial automation). Equipment may be suitable for only a single assembly or family of assemblies, or may be modified to perform similar operations on different components and assemblies.
Weld Australia's International Welding Engineers (IWEs) can provide businesses with access to this highly specialised and cutting-edge technology. We have a thorough understanding of the concepts, design and process integration of automation and robotic solutions.
Weld Australia provides services such as:
Feasibility studies
Conceptualisation
Integration of welding, technology, automation and IT solutions
System verification and demonstration
Training and ongoing support
Supply chain development
Project management
Why Weld Australia?
The Weld Australia engineering group has the largest single team of International Welding Engineers (IWE) in Australia. This qualification, issued by the International Institute of Welding, is the highest post-graduate professional welding qualification available.
All solutions delivered by our Engineering Group are reviewed by another Senior Welding Engineer and often, depending on the complexity of the assignment, one of our Principal Welding Engineers.
By taking advantage of Weld Australia's consulting services, you will have access to the peak industry body in Australia's welding industry. This will provide your commercial enterprise with access to our expert engineering services, delivered by highly qualified International Welding Engineers and materials specialists.
With expertise in a wide range of industries, from defence, manufacturing and composites to rail and resources, we have the unique capability to solve your welding problems.
WANT TO KNOW MORE?
For further information about Weld Australia's engineering services, contact us today.