Technical training is absolutely key to the future prosperity of Australia. Technical training should be just as ingrained in our society as primary, secondary and university education.
Australia's largest and oldest educational vocation provider – TAFE – has suffered from severe course reductions and cuts over the years. In addition, TAFEs have been required to teach courses like fabrication, in which the welding modules have varying degrees of complexity, and are typically optional.
As a result this has not always produced welders and fabricators who are skilled or qualified to the high standards requested by companies in the industry – specifically within the mechanical or defence sectors.
Weld Australia supports the development of a skilled, qualified and readily-available manufacturing workforce.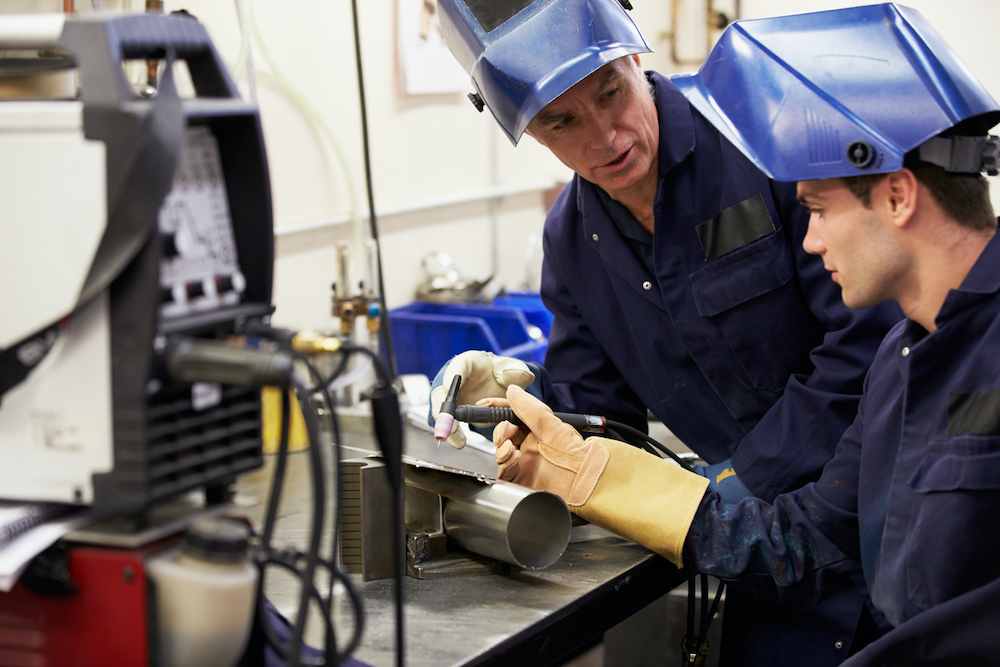 Membership
Weld Australia membership is an investment in the success of your TAFE. Weld Australia proudly supports the development of TAFEs, and is pleased to offer free membership to TAFEs and Registered Training Organisations (RTOs) in Australia.
TAFE providers and Australian RTOs within the welding or industrial sectors are encouraged to become a Weld Australia member for free.
Training
Weld Australia provides a wide range of specialist training courses. As an International Institute of Welding (IIW) Authorised National Body (ANB) and an Authorised Training Body (ATB) we are able to provide internationally recognised qualifications.
Weld Australia offers a range of courses for apprentices and welders, which are recognised by the IIW. Our advanced knowledge and critical understanding of welding technology is second to none. Our courses are:
 Welder Certification
Welding Inspection
Welding Supervision and Coordination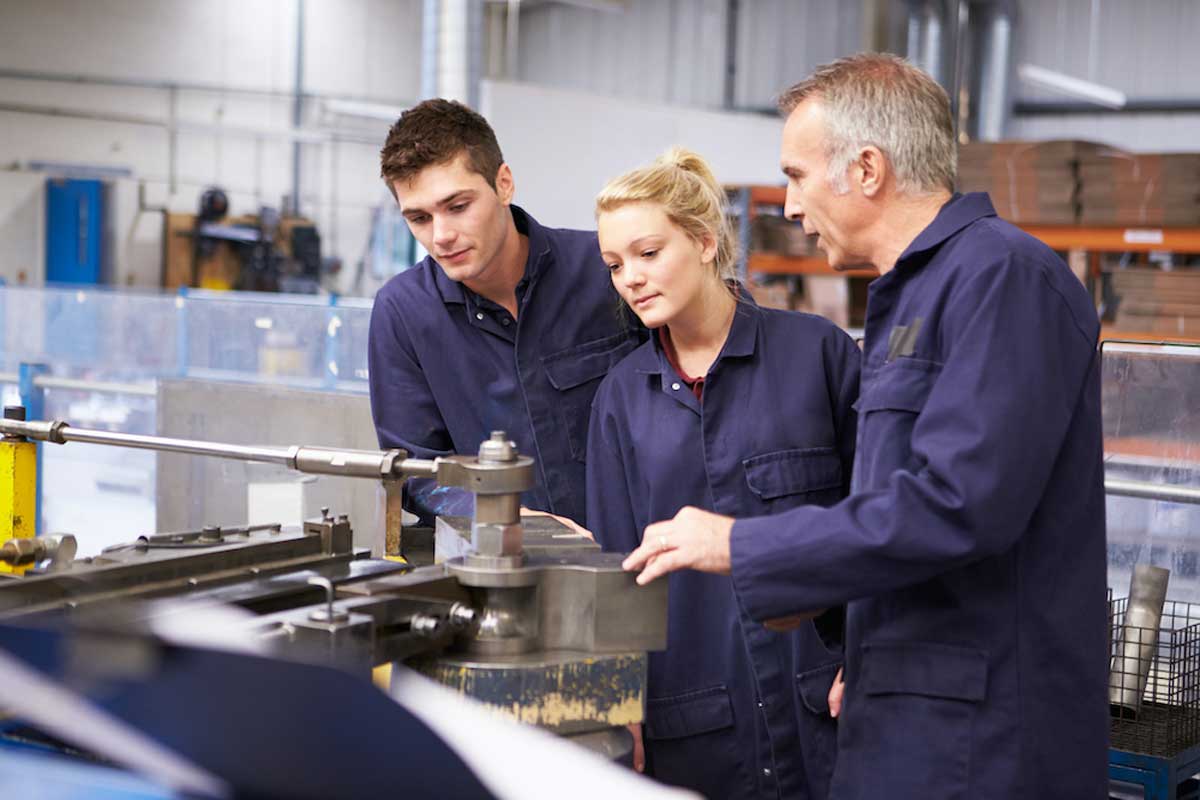 Certification
Weld Australia's training courses lead to certification that demonstrates to employers a dedication to ongoing learning and professional development. These internationally recognised courses provide a comprehensive knowledge of welding, equipment, materials, and the skills required to work independently and cohesively within the sector. Our courses are a strong addition to any career portfolio, as they are supported by a broad range of major industry groups and hundreds of Australian companies. After the successful completion of most of our courses, students receive an internationally recognised Diploma, which allows them to work locally and maintain global competitiveness.
Welder Training Technology
Weld Australia understands the benefits of advanced welder training technology like augmented and virtual reality. Weld Australia has secured funding to establish Advanced Welder Training Centres (AWTC), which are based at several TAFE campuses around Australia. The AWTCs develop a new generation of skills-ready apprentices with expertise to support the global supply chains of small, medium and large scale enterprises across a range of sectors. Each AWTC draws on the benefits of augmented reality training, which superimposes an image in a real world environment. This innovation is critical to securing a strong localised welding and fabrication workforce, who meet safety requirements for the future.
Advocacy
As the peak body representing the welding industry in Australia, Weld Australia is the leader in advocating for the growth of world class welding in Australia. In all our advocacy activities, our goal is to secure the future of Australia's welding industry.
Weld Australia promotes and advocates for enhanced practices and greater opportunities in the Australian welding and fabrication sector. We conduct face-to-face business, lobbying and formal initiatives to advocate for support of the TAFE sector.
Our AWTC initiatives demonstrate our commitment to TAFE. We understand the value of TAFEs in securing and meeting the demands of future workforce.
In addition, Weld Australia's free memberships to both TAFE institutions and their teachers allow thought leaders to network, and share ideas for a better learning experience for apprentices. We also offer a student membership where apprentices are eligible to receive discounts on training and professional development programs.
Resources for TAFEs and their Students
Resources
Explore Weld Australia's online resources. From Technical Guidance Notes and Guidance Notes through to business resources, we provide a range of information critical to your success.
Events
Weld Australia runs a wide range of events designed to support current industry needs and emerging areas of interest. Our interactive workshops and seminar sessions allow attendees to develop an understanding of key subject areas with other likeminded people.
Weld Australia's State Committees also host regular technical visits and presentations throughout the year. These technical visits grant Weld Australia members with access to some of the country's leading fabricators, engineering companies, shipbuilders and research facilities. The State Committees also host social events, where members can get together in an informal setting.
News and Views
Receive regular updates from the welding and fabrication sector with Weld Australia's regular news and blog posts. Our articles and posts reflect key changes in the sector, and share opportunities for organisations, apprentices and industry personnel to grow.
Our flagship, e-publication, Australian Welding is published quarterly, and shares articles, knowledge and events from within the sector. Additionally, Weld Connect is our monthly e-bulletin, which is published ten times a year.