Soldamatic is a flexible welding training solution that provides trainers with the tools to manage courses with numerous learners, regardless of their level of knowledge and pace of learning.
Created by Seaberry, Soldamatic is a proven, effective and patented state-of-the-art augmented reality based training solution with HyperReal SIM an exclusive proprietary feature that provides the most realistic welding simulator training experience apart from actual welding.
Augmented and virtual reality training systems are student-focused, allowing individual students to progress at their own pace. Welding apprentices learn and understand welding procedures and techniques through a more interactive training method, gaining hands-on experience in a controlled, safe environment.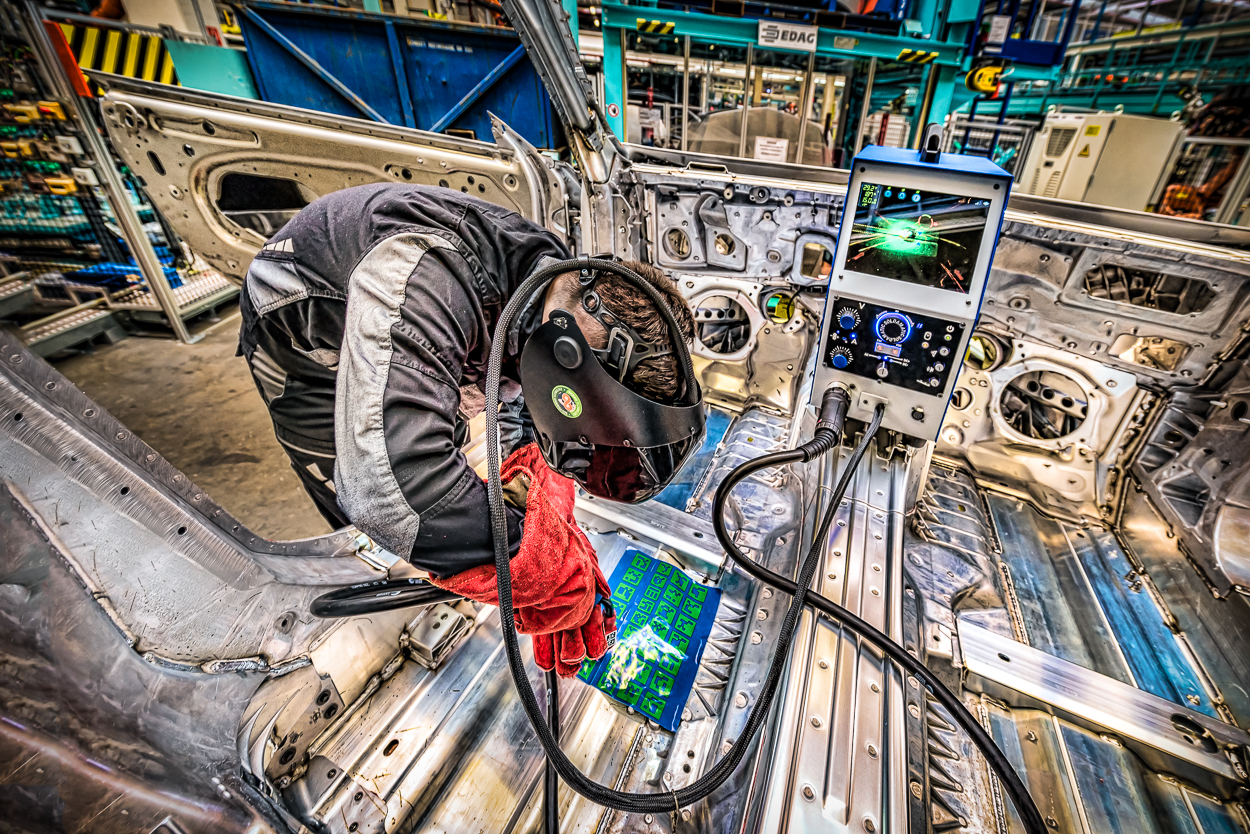 Augmented reality transforms training from boring theory and text books into high-quality interactive experiences that capture the imagination.
With zero risks involved, apprentices can respond to realistic scenarios without pressure or fear of injury. Augmented and virtual reality training is enabling future welders to acquire the skills and the self-confidence they need before moving into real-world workshops.
Why Use Soldamatics for Welder Training?
Soldamatic conducted tests comparing their augmented reality technology to traditional welding training. The results demonstrated that 34% more welders were certified in 56% less time, saving up to 68% on the overall cost of welder training. In addition, Soldamatic increases the time on arc by three to five times, and enables training institutes to educate four times more students.
The new paradigm in vocational, technical and industrial training, augmented and virtual reality training technologies are proven to be efficient and environmentally sustainable, offering significantly reduced CO2 emissions when compared to traditional welding training and slashing consumable usage. These systems allow training centres and industry to save costs and time whilst training professional welders.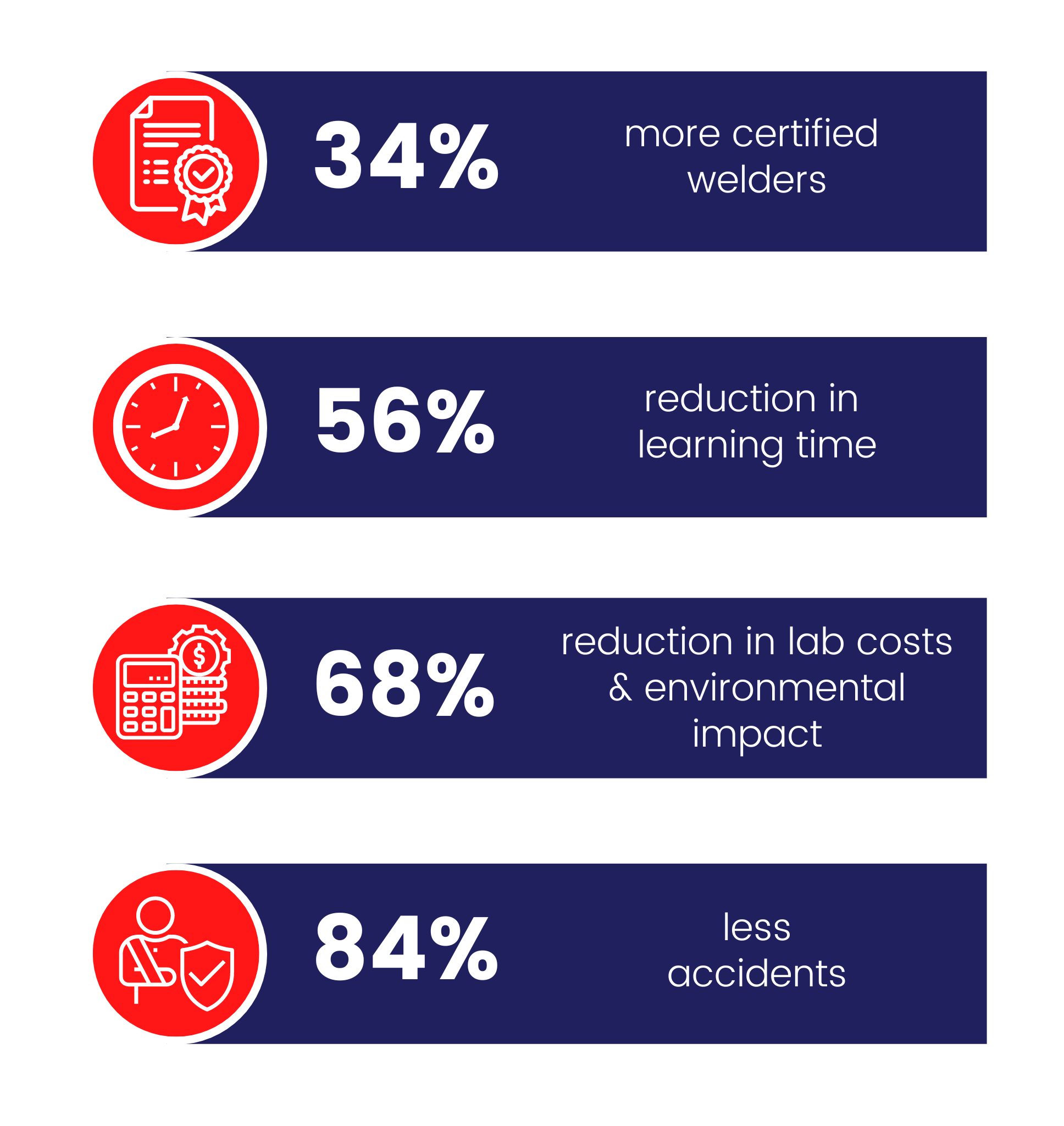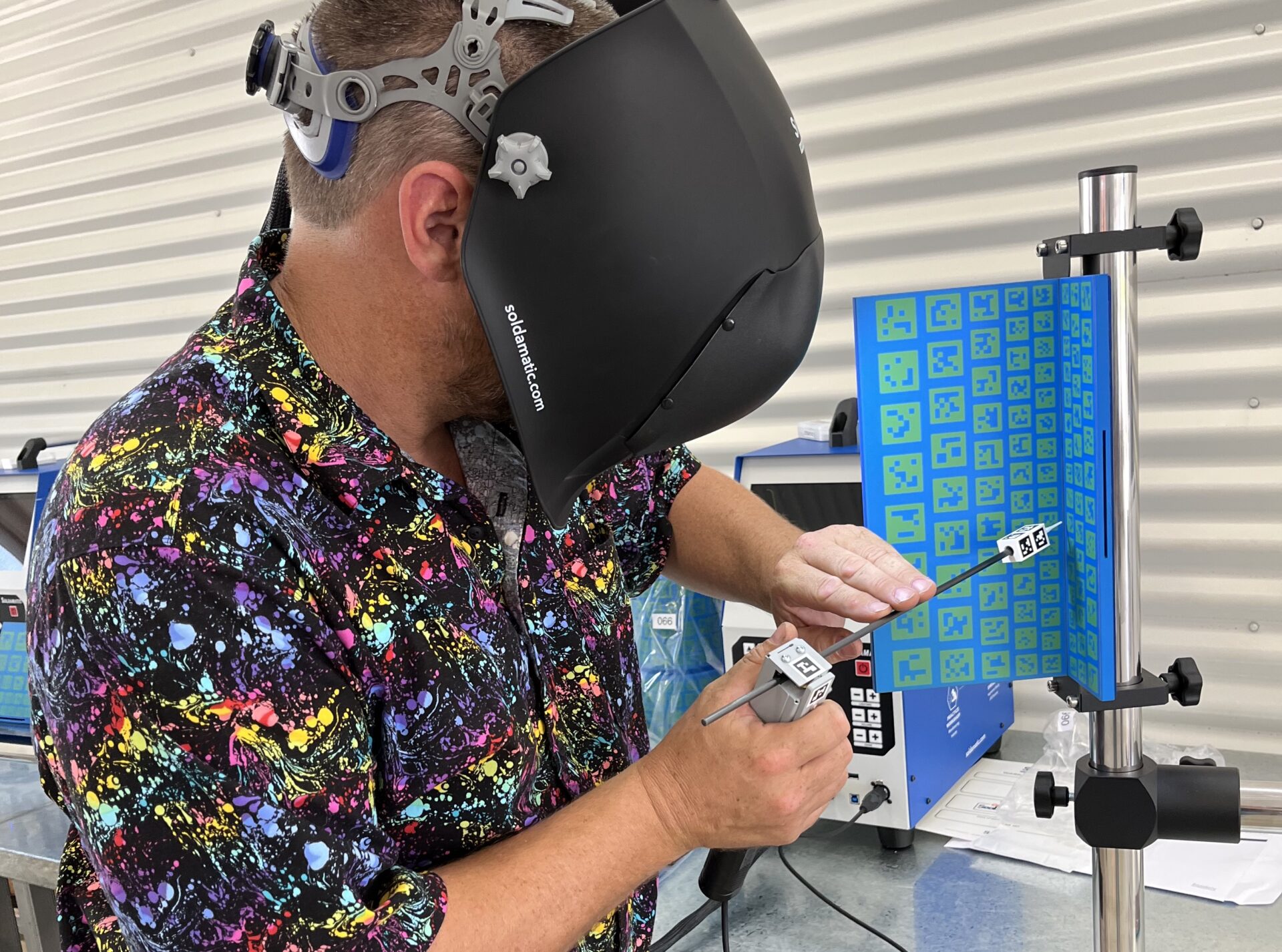 Advanced Welder Training Centres
Weld Australia has worked with partners around the country to establish Advanced Welder Training Centres (AWTCs). Using the state-of-the-art Soldamatic augmented reality welding simulators, the training delivered at the AWTCs quickly qualifies welders to the only industry Standard in the world that is accepted in both Europe and America: ISO 9606-1 Qualification testing of welders – Fusion welding.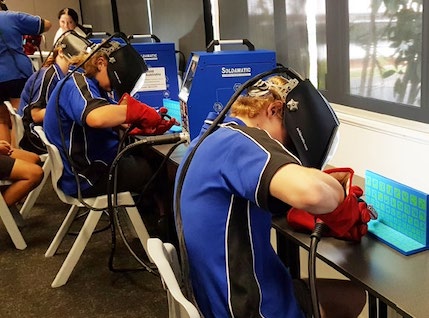 Advanced Manufacturing School Outreach Program
The Advanced Manufacturing Schools Outreach Program is encouraging kids in secondary schools across New South Wales to explore a meaningful career in the trades. The Program uses Soldamatic augmented reality welding simulators to gamify the learning experience, giving  Year 9 students an understanding of welding in a completely safe and controlled environment.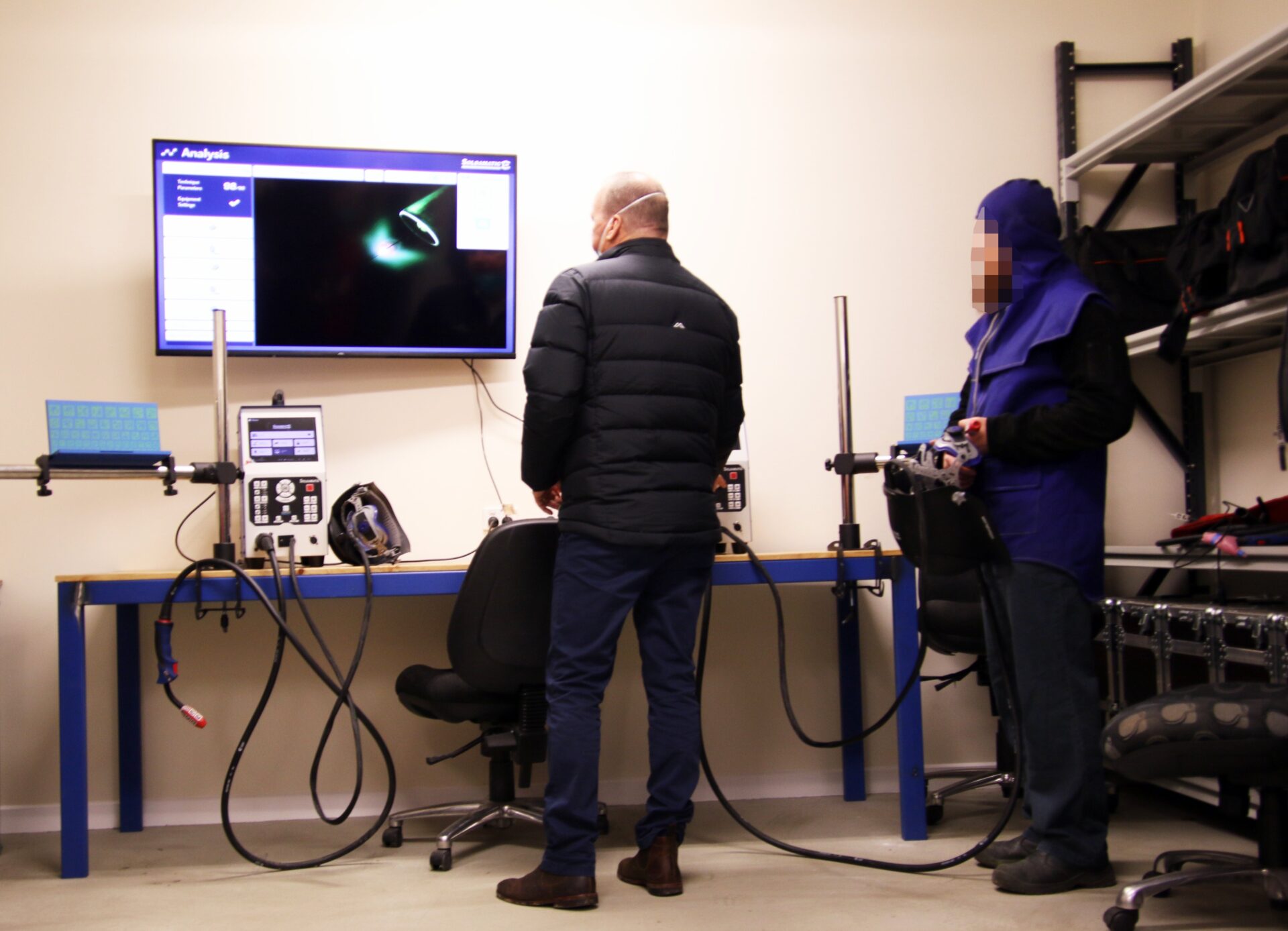 Welder Training at HM Prison Langi Langi Kal
Given the proven success of VET programs for prisoner rehabilitation, in 2022, Corrections Victoria expanded the VET Centre of Excellence model to deliver Fusion Welding to ISO 9606 certification standard at HM Prison Langi Kal Kal. Federation University delivers the training program using Soldamatic welding simulators with the support of Weld Australia and on-site prison industry staff.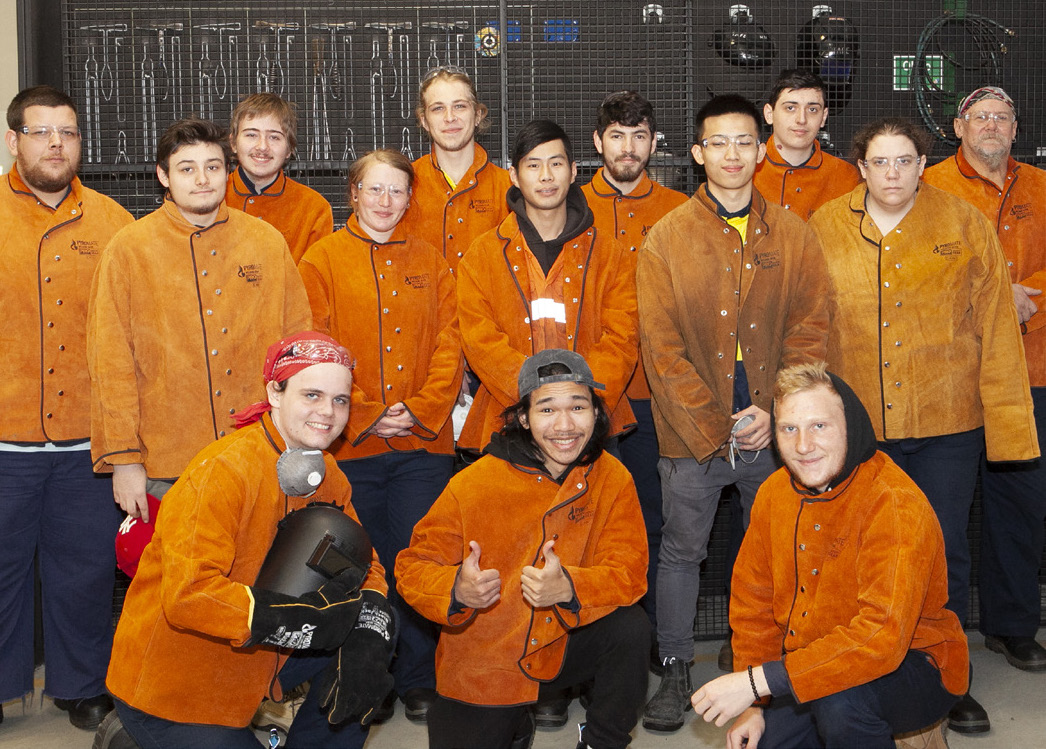 Long-Term Unemployed Industry Program
In partnership with Workskil Australia and TAFE SA, Weld Australia delivered an innovative new training program for a group of long-term unemployed people. With little to no prior welding experience, the students used augmented reality welding simulators to learn the skills and techniques needed to perform welds.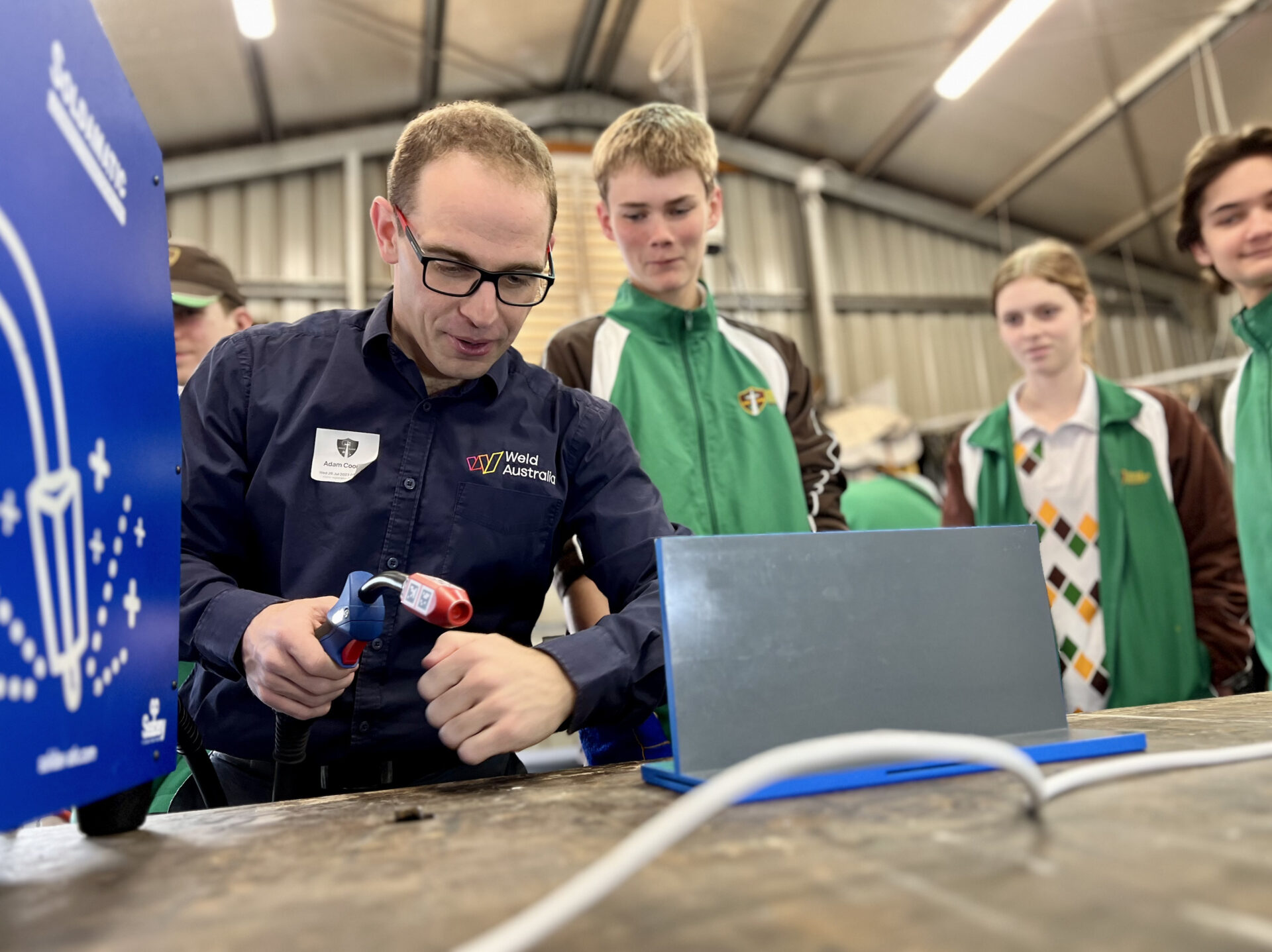 Exhibitions and Career Expos
Weld Australia regularly attends industry exhibitions, career expos, and Trade A Trade demonstrations around the country. These events give school children the opportunity to try their hand at welding in a completely safe environment and learn more about a career in Australia's welding industry. The Soldamatic simulators always prove to be very popular, with crowds of people waiting in line for their turn to try their hand at welding.
WANT TO KNOW MORE?
For further information about Soldamatic augmented reality welding simulators contact: Tania Martin on 0436 461 426 or t.martin@weldaustralia.com.au