Michael Pitt
National Manager Education & Training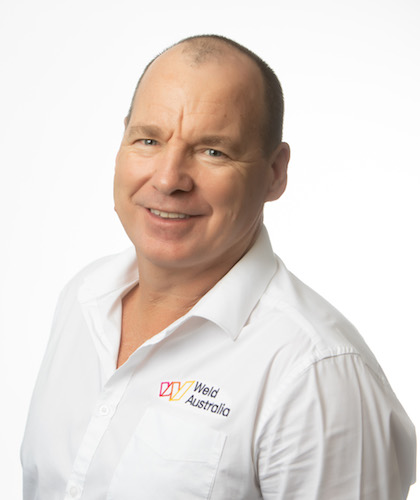 Michael joined Weld Australia as its National Business Development Manager in early 2018 and is now the organisation's National Manager Education & Training.
Prior to joining Weld Australia, Michael held various positions with TAFE New South Wales. He initially commenced as a Teacher of Metal Fabrication and Welding, moving on to take on roles such as the Institute Labour Market Programs Coordinator, Head Teacher Metal Fabrication and Associated Processes, and Manager of the Manufacturing Industry Liaison Unit. Most recently, Michael was the Faculty Director for Trades and Technology.
An expert educational leader, Michael has had extensive experience in change management, project development and industry liaison and collaboration. Michael has been responsible for the introduction of significant reforms and has worked actively to change culture across TAFE NSW, Illawarra.
Throughout his career, Michael has consulted with both industry and various peak bodies involved in training and development. In the course of this, he has introduced significant innovation and change to practice.
Most recently, Michael was involved in collaborative relationships with the university sector, industry and peak bodies to deliver outcomes that will impact locally and nationally in the area of training and development. Michael believes that both research and practice are highlighting the benefit of blended delivery models for the strongest educational outcomes. This is an area of expertise in which Michael has both a strong passion and in-depth experience.
Michael began his career as a Boilermaker Welding, before going on to become a Welding Supervisor. Michael went on to gain a Diploma of Teaching, a Graduate Diploma in Educational Studies, and a Masters of Education before joining TAFE NSW.
Michael's key focus at Weld Australia is helping to deliver the Advanced Welder Training Centres around Australia. Michael will liaise with TAFE and industry to deliver the new Centres, and develop new opportunities in training, consulting and certification.
Professional Qualifications
Masters of Education in Adult Education
Graduate Diploma in Educational Studies
Diploma of Teaching