Bruce Cannon
Technical Publications Manager, Principal Welding Engineer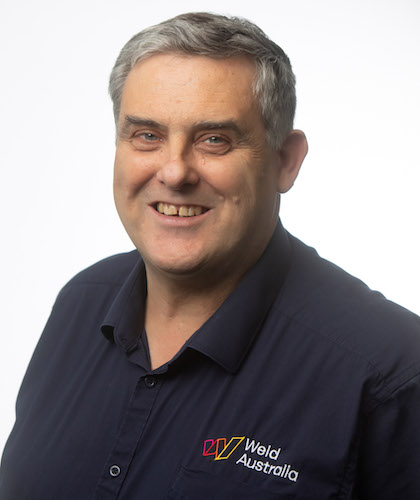 Bruce completed his degree in Applied Science (Metallurgy) in 1976, graduating from what is now Federation University at Ballarat in Victoria.
His first graduate role was with the former AI&S at Port Kembla which later became BHP, BHP Steel and now BlueScope. He gained experience in mechanical testing, metallography and technical marketing in his early years before moving to the Welding Development group in 1985. He rapidly gained experience in areas including special testing of steels, weldability testing, electroslag roll reclamation, weldability of quenched and tempered steels, quality management and auditing, and technical advice to customers.
In 1993, Bruce was seconded to Weld Australia as a Welding Engineer where he remained until June 1995. During this period,Bruce was appointed to represent Weld Australia interests on a variety of Committees. Other duties performed included Technical Secretary to Weld Australia's Research Panels, leading to revision of nine technical notes during his tenure.
Bruce returned to BHP following his secondment, continuing his support for the work on Weld Australia both on a voluntary basis and officially though the corporate support of BHP. Once returning to BHP he focused on the fields of delayed hydrogen cracking, special testing of steels, weld repair, stud welding, welding of coated steels, weldability of quenched and tempered steels, and in-service welding of linepipes. Throughout this period, Bruce presented numerous conference papers, facilitated several seminars, and continued to represent Weld Australia interests on Standards Australia committees. He became the Chair of Standards Australia committee WD-003 Welding of Steel Structures in 1998.
In 2003, Bruce was awarded an International Welding Engineer (IWE) certification.
In the following decade, Bruce supported BlueScope facilities and their customers both locally and internationally, working in additional areas such as resistance seam welding, flash butt welding, welding monitoring systems, and weathering steels.
Bruce retired from BlueScope in November 2015, and joined Weld Australia in February 2016 as its Technical Publications Manager and a Senior Welding Engineer. Bruce's core focus is Standards, technical notes and the National Welder Certification Register.
Professional Qualifications
Bachelor of Applied Science in Metallurgy

International Welding Engineer (IWE)