Adam Furphy
Managing Director, Furphy Engineering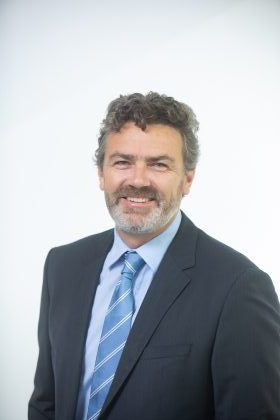 Adam Furphy is the Managing Director of J. Furphy & Sons. He holds a Bachelor of Mechanical Engineering from RMIT. He joined J. Furphy & Sons in 1997. Adam is the great, great grandson of the company's founder John Furphy who started the business in 1864.
J. Furphy & Sons is a business with a range of activities across metal fabrication and services sectors. Furphy Engineering is a leading manufacturer of stainless steel tanks and pressure vessels – particularly for the food and beverage industries – providing tanks to customers all across Australia. In addition to this the Engineering division provides laser cutting services and component fabrication for local manufacturing businesses. Furphy Galvanizing provides hot dip galvanizing services to fabricators throughout Northern Victoria and Southern NSW.
J. Furphy & Sons also owns and operates an additional 2 hot dip galvanizing plants, each providing corrosion protection services to fabrication businesses throughout their immediate regions of Albury and Geelong. The combined entities employ over 180 staff.
Adam has a strong interest in regional education and is the past Chairman of the Latrobe University – Shepparton Campus Regional Advisory Board and a current member of the LaTrobe University Council. He is also a past member of the Board of Directors of the Goulburn Ovens Institute of TAFE. Adam is a Trustee of the Shepparton Mechanic's Institute. Adam is the Chair of the Greater Shepparton Lighthouse Project – a project that engages the Greater Shepparton Community to improve happiness and health of children.
Adam is also a member of the board of directors of the Galvanizing Association of Australia.
Professional Qualifications
Bachelor of Mechanical Engineering
Fellow of Engineers Australia (FIEAust)
Chartered Professional Engineer (CPEng)
Engineering Executive (EngExec)