Gender Diversity in Industrial Sectors Essential to Economic Recovery

Geoff Crittenden | CEO, Weld Australia
Welding has always been male-dominated. The trade conjures up images of burly men handling heavy machinery in dark, dirty, spark-filled workshops.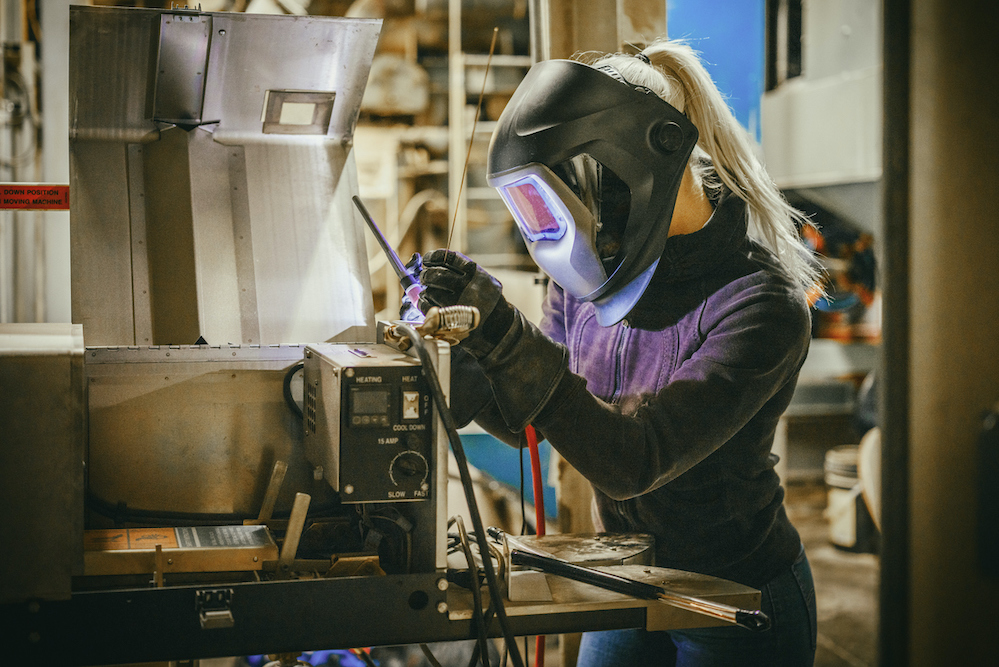 But, with the advent of automation and other advanced welding technologies, this image is becoming more and more antiquated; welding is a far less dangerous, arduous job than ever before. Increasingly, Australia's world-class workshops are light, bright and clean. High-tech equipment manufactures cutting-edge parts for the likes of the aerospace and defence industries.
As the welding industry has evolved, so has the demand for employees. The welding industry doesn't just want more women; it needs to more women to survive.
According to the latest job demand data from the National Skills Commission (released in July 2020) around 30 per cent of recruiting employers are having difficulty filling their vacancies. And this is despite relatively low recruitment rates and an increase in the number of job seekers since the outbreak of the COVID-19 pandemic.
Respondents indicated that 'lack of applicants' was the most common problem (mentioned by 44 per cent of employers), followed by 'applicants lack experience' (27 per cent), and 'applicants lack technical skills' (20 per cent). 
This lack of skills and experience is little wonder, given that successive state and federal governments have slashed funding to TAFE. And, under one of the most ridiculous policy experiments ever undertaken by Australian governments—the marketised delivery system—TAFE is now forced to compete with private providers for student dollars. TAFEs simply do not have the capacity or capability to upgrade or modernise courses and curricula, or to develop new qualifications designed to capitalise on the emerging needs of advanced manufacturing.
This lack of skilled workers is compounded by the fact that over 35 per cent of Australia's existing welding workforce is aged over 45 years. This heavy proportion of older skilled trade workers, particularly welders, puts into focus the looming issues that industrial sectors are likely to face when baby boomers finally reach retirement age—welding positions will simply become impossible to fill, particularly given the projected increased demand.
In fact, the Australian Government has projected that, to 2024, the number of job openings for structural steel and welding trades will be above average. In some states, advertised vacancies have shown substantial increases over the last few years; Queensland has seen welding trades workers vacancies increase by 87 per cent , Western Australia saw vacancies increase by 80 per cent , and Victoria saw an increase of 18 per cent .
It is little wonder that welders are expected to be more in demand than ever. There are several large-scale, high-value projects on the horizon, from the Federal Government's $90 billion Naval Shipbuilding Program, through to major infrastructure projects such as the $12 billion Sydney Metro project, and the $5 billion Melbourne Airport Rail Link.
Add to these the major projects that federal and state governments are fast-tracking in effort to bolster the economy post-COVID-19—like the $10 billion inland rail project, the Marinus Link between Tasmania and Victoria, and the expansion of Olympic Dam in South Australia—and the demand for welders is galvanised.
And yet, the number of welding trade workers in Australia dropped by 8 per cent in the course of just five years; from 75,800 in 2014 to 69,600 in 2019. In addition, completion rates of welding apprenticeships, including a Certificate III in Engineering (Fabrication Trade), continue to fall by as much as 23 per cent annually.
How to Solve the Looming Workforce Crisis
So then, what is the solution to this looming workforce crisis?
Increasing diversity in the workplace is possibly the best way to alleviate the looming skills shortage. Every effort needs to be made to encourage women to become welders.
At the moment, women account for less than 1 per cent of Australia's welding and fabricating workforce. This is a staggering statistic. To put this into perspective, on average, women comprise 48 per cent of Australia's entire workforce.
Greater participation of women will not only benefit the industrial sectors, it will boost Australia's economy.
We only have to look to history to see how the greater participation of women in the workforce can boost both the industrial sector, and the overall economy. Throughout World War II, with men conscripted and the workforce considerably depleted, women were actively recruited into jobs that had always been male dominated.
Fictitious characters such as 'Rosie the Riveter' and 'Wendy the Welder', symbols of a newfound feminism, were created to empower and inspire women to take up trades. Women were trained in a variety of trades and worked in factories and shipyards, such as those at Fishermans Bend in Melbourne, building fighter planes.
In total, 200,000 women joined the workforce during World War II, forever transforming the role of women in society. Female workforce participation increased 31 per cent between 1939 and 1943.
In the wake of the COVID-19 pandemic, Treasurer Josh Frydenberg has revealed the budget will be in the red by $184.5 billion in 2020-2021, marking the largest deficit since World War II. The participation of women in the industrial sector played a significant role in the World War II economic recovery—it must do so again now.
The Benefits of a Career in Welding for Women
The rise in women's employment rates since 1974 has improved Australia's economic activity by 22 per cent, but perhaps more significantly, the personal gains afforded women by boosting their workforce participation have been immense.
Providing a wide range of viable career opportunities for girls and young women has been critical to ending the cycle of employment disadvantage and disparity.
There are many advantages are waiting for women who opt for a career in welding. There are significant economic benefits for women in non-traditional trades, from increased choice and availability of jobs, through to improved job security.
In addition, a career in a trade like welding can open up opportunities for women start and run their own businesses as a pathway to financial security and independence.
More and more, welding is becoming a high-tech trade. The modern welder must be skilled in robotics, computer programming and engineering. They must have an affinity for maths and science, as well as artistic and spatial skills that enable them to quickly and easily conceptualise ideas.
Plus, they must have the patience and temperament for precise, exacting work. Given all these specialist skills, welders have access to extremely well-paid jobs that offer the flexibility and mobility that modern women—particularly working mothers—need.
Encouraging Women into the Welding Trade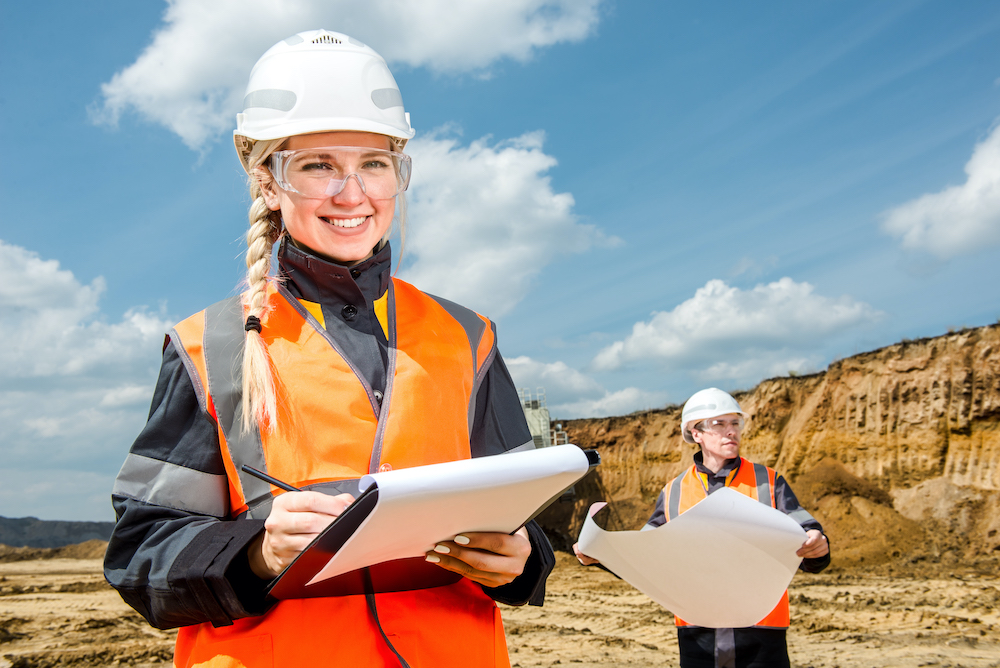 The Federal Government recently announced that it will invest $1.2 billion to support Australian businesses to employ 100,000 new apprentices or trainees as part of Australia's COVID-19 economic recovery plan.
From early October 2020, businesses that take on a new Australian apprentice will be eligible for a 50 per cent wage subsidy, regardless of geographic location, occupation, industry or business size.
This investment by the Federal Government provides a major opportunity to increase the number of female apprentices in the welding industry. It is the perfect time for women to explore new industries, new career pathways, and new horizons.
Overcoming Barriers to Entry
To help overcome one of the major barriers to women entering the welding industry—a lack of engagement and information about trades careers at school—Weld Australia has launched an exciting, innovative pilot—the New South Wales Advanced Manufacturing School Outreach Program.
Supported by the New South Wales Government, with funding provided through the Department of Education's Vocational Education and Training Program for Secondary Students, this brilliant Program is being rolled out across 16 state schools.
The Program is designed to not only showcase welding, but to demonstrate the possibilities made available by modern, advanced software and systems. It has a complete STEM application, and demonstrates how advanced technology fits into modern manufacturing.
Students who participate in the Program will have access to augmented reality welding simulators for the first time, allowing them to fast track and maintain their welding skills in a completely safe environment.
While new to Australia, these types of programs have been in place overseas for almost a decade. Since 2011, the American Welding Society has promoted careers in welding at careers expos and schools in more than 25 states, using virtual welding simulators. In 2012, the US Manufacturing Institute launched a mentorship for a new generation of female workers.
In the US, Women Who Weld, Weld Like a Girl, and other similar initiatives have taken this one step further. Rather than encouraging women to embark on standard training programs—traditionally dominated by men—brand new training programs have been established. These programs feature alternative instruction models, classes exclusively for women (many of which are taught by female instructors) and subsidised costs.
Weld Australia is committed to ensuring that Australia develops and maintains a world-class, modern welding workforce. To facilitate this, greater engagement in STEM skills and emerging technologies by our high school students is essential. We need governments across Australia to support and fund school outreach programs, as well as new, innovative programs.
The Benefit of a Wide Labour Pool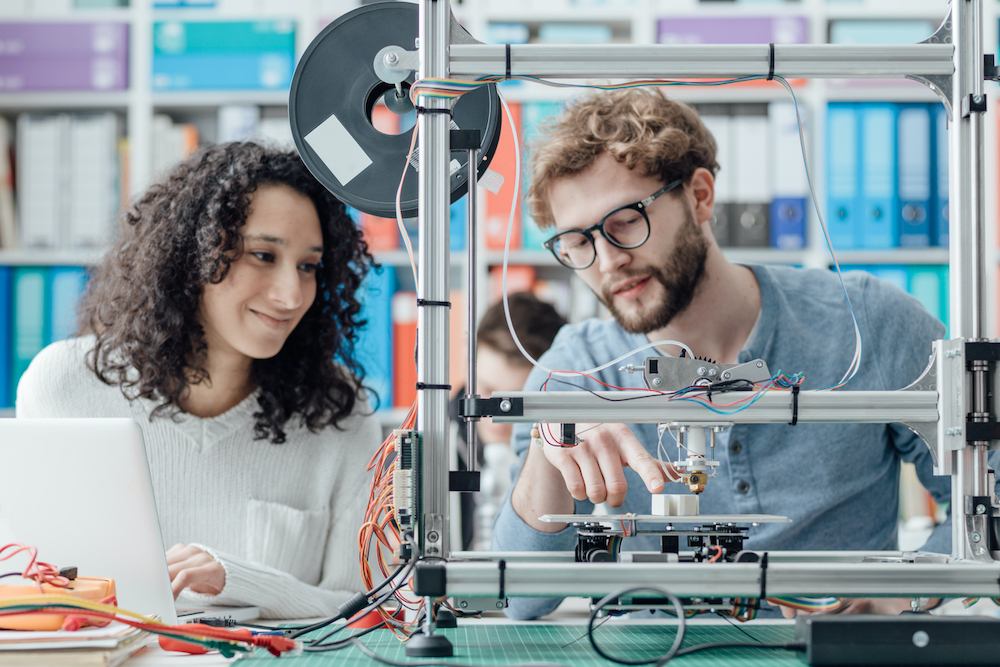 The welding industry and the broader industrial sector will see enormous benefits in employing greater numbers of women. Welding is not, and cannot be, an occupation that is only available to men. After all, the best talent is drawn from wide labour pools.
Australia must tackle workforce development in a new way. If women fail to join Australia's welding labour pool, it will become too shallow. Our industrial, manufacturing and infrastructure sectors will flounder. The Australian economy will suffer.
In a post COVID-19 world, irrespective of how much funding the Federal Government invests in training and apprenticeships, Australia's economy will not recover unless we maintain our industrial, manufacturing and infrastructure sectors. The only way to do this is to broaden our labour pool by attracting women into trades such as welding.
We need a proactive, targeted approach that engages and recruits women into the trades, new and innovative trade training programs designed specifically for women, and measurable gender diversity targets.