Victor Blain
Engineering Team Manager – South & West (VIC, TAS, SA, WA)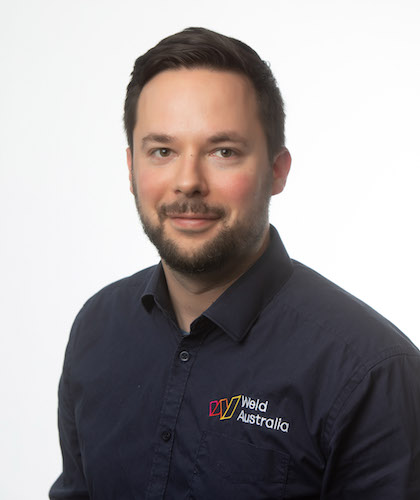 Victor is a solution oriented engineer with over 15 years' experience in both materials engineering and welding. He has worked across a variety of industries, including rolling stock, energy, and aerospace.
With experience varying from project start-up and welding coordination and management through to supplier auditing and support, Louis has worked in several countries including Australia, Canada, China, France, New Zealand, and Malaysia. As such, Louis has a well-developed intercultural awareness, assisted by his fluency in both the French and English languages.
In 2006, Victor completed his apprenticeship in welding and fabrication, gaining a wealth of practical experience in the welding and fabricating of carbon steel and stainless steel structures in Canada.
Dedicated to expanding his skills and experience, in 2010 Victor graduated as a Metallurgy Technologist. Armed with this new qualification, Victor gained experience in material testing in the energy and aerospace sectors. Victor worked on the maintenance of turbines for hydro-electric plants at Hydro-Quebec, and then on the welding of combustion chambers at Pratt & Whitney.
Victor's combined passion for metallurgy and welding motivated him to study mechanical engineering. He relocated to France to undertake International Welding Engineer post graduate study at the Institut de Soudure, graduating in 2014.
Since 2014, Victor's experience has been primarily within the manufacturing sector at Bombardier Transportation. Whilst employed at Bombardier, Victor participated in the re-introduction of the 201LN stainless steel grade across Bombardier's north American operations, and had extensive exposure to the use of various stainless steel grades across multiple projects. He was responsible for writing and reviewing engineering documentation in line with relevant project standards (ISO/EN and AS/NZS), designing welded connections, and developing welding procedures and sequences. Louis was also instrumental in securing EN15085 CL1 certification for Bombardier Transportation Australia.
Victor has extensive knowledge and experience in various welding standards, including ISO, EN, AS/NZS, CSA and AWS. He has also developed welding procedures for a range of processes (GMAW, MCAW, FCAW, and GTAW), and performed crack tests and hydrogen tests.
Professional Qualifications
International Welding Engineer (IWE)

Bachelor of Mechanical Engineering

Certificate III in Engineering – Fabrication Trade

Welding and Metallurgy Technician