Ross O'Bryan
Engineering Team Manager – East (QLD, ACT, NSW, NT)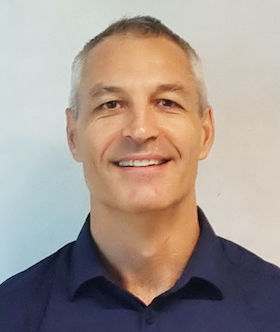 Ross O'Bryan joined the Weld Australia team in 2021 as a Welding Engineer and Technology Trainer. With a career spanning over 20 years, Ross has extensive experience in all aspects of welding, from inspection, supervision and weld procedure development, through to mechanical engineering, and quality assurance and control.
Prior to joining Weld Australia, Ross was a Senior Engineer and Welding Engineer at Terex and Franna Cranes Australia for 14 years. He was also the Director of Integral Weld Management—his own welding engineering consultancy firm. It was through his firm that the connection with Weld Australia was formed; Ross delivered several training and welding-related services for Weld Australia.
Ross commenced his career as a Boilermaker and Maintenance fitter at a refinery in Albury, New South Wales, before moving into a Site Supervisor role for a structural steel fabricator. After five years honing his trade, he established his own welding, fabrication and design business in Albury, working across residential and commercial projects for over six years.
Keen to broaden his horizons, Ross then moved into Mechanical Design and Product Design Engineering roles at companies such as Wilson Transformer Co and Terex and Franna Cranes Australia. He worked on a diverse range of products, from distribution transformers, through to several Franna crane fabrications, including the newest member of the Franna family, the AT 40. In these roles, Ross was responsible for the design and implementation of a range of quality control and assurance processes and procedures, coordination of a range of fabrication projects both locally and abroad, product design reviews, and various research and development projects.
It was also during this time that Ross acted as a Casual Teacher of Metal Fabrication and Engineering subjects at the Riverina Institute of TAFE, Albury Campus.
Away from the office, Ross has a passion for football and fitness, spending time in several senior coaching and strength and conditioning roles at football clubs, ranging from local clubs to the Queensland Australian Football League (QAFL).
Professional Qualifications
Certificate III in Engineering – Fabrication Trade

Bachelor of Engineering (Mechanical and Engineering Management)

Welding Inspector

IIW International Welding Engineer (IWE)

AWCR Approved Examiner

Registered Professional Engineer of Queensland

Chartered Professional Engineer