Andrew Davies
Manager, Technical Industry Networks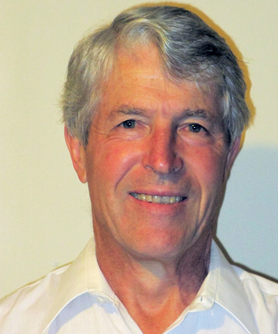 Andrew boasts 40 years of in-depth engineering and asset management experience across a number of power stations in New South Wales, including coal fired, gas turbines and hydro plant.
His expertise extends to engineering support for maintenance and major overhaul outages, capital upgrades, project management, contract management, and financial management. He also has experience in the area of environmental compliance and management, and the development and management of long term asset management strategies. An adept leader, Andrew has led teams of more than 30 people and managed budgets in excess of $40 million.
With exceptional skills in asset management (particularly Unit Plant), Andrew has led many major overhaul and capital upgrade projects, which were completed on time and within budget. These have included major turbine overhauls and upgrades, major boiler overhauls, cooling tower overhauls and upgrades, turbine auxiliaries maintenance and upgrades. In addition, as a Strategy and Development Manager, Andrew took on the huge job of environmental management and compliance, as well as responsibility for the management of the Power Station Safety Rules.
A Member of Engineers Australia, Andrew holds an MBA in Technology Management, as well as a Bachelor of Engineering.
Andrew is also a Board Member and Treasurer of the Mitchell Conservatorium and the Portland Golf Club.
Professional Qualifications
Bachelor of Engineering
MBA (Technology Management)
Graduate Certificate in Engineering
Certificate IV in Management and Team Based Leadership