Now Is The Time Make Manufacturing A National Priority

Geoff Crittenden | CEO, Weld Australia
Recent media commentary has dismissed the very real contribution that the manufacturing industry could make to Australia's COVID-19 economic recovery.
I was particularly disappointed in the ABC's recent analysis that "Manufacturing will grow slowly, as it has weak underlying fundamentals" and "overall conditions remain weak". The entire article was unproductive, unnecessarily negative and, in some instances, misleading.
We know—only too well—that there are challenges facing the manufacturing industry.
Manufacturing has slipped from 28% of Australia's GDP in the mid 1960s to just 5% today. Many of the challenges impacting Australian manufacturing are not new – high costs, high competition, barriers to export markets and, of course, the enormous growth in competition from off-shore manufacturers.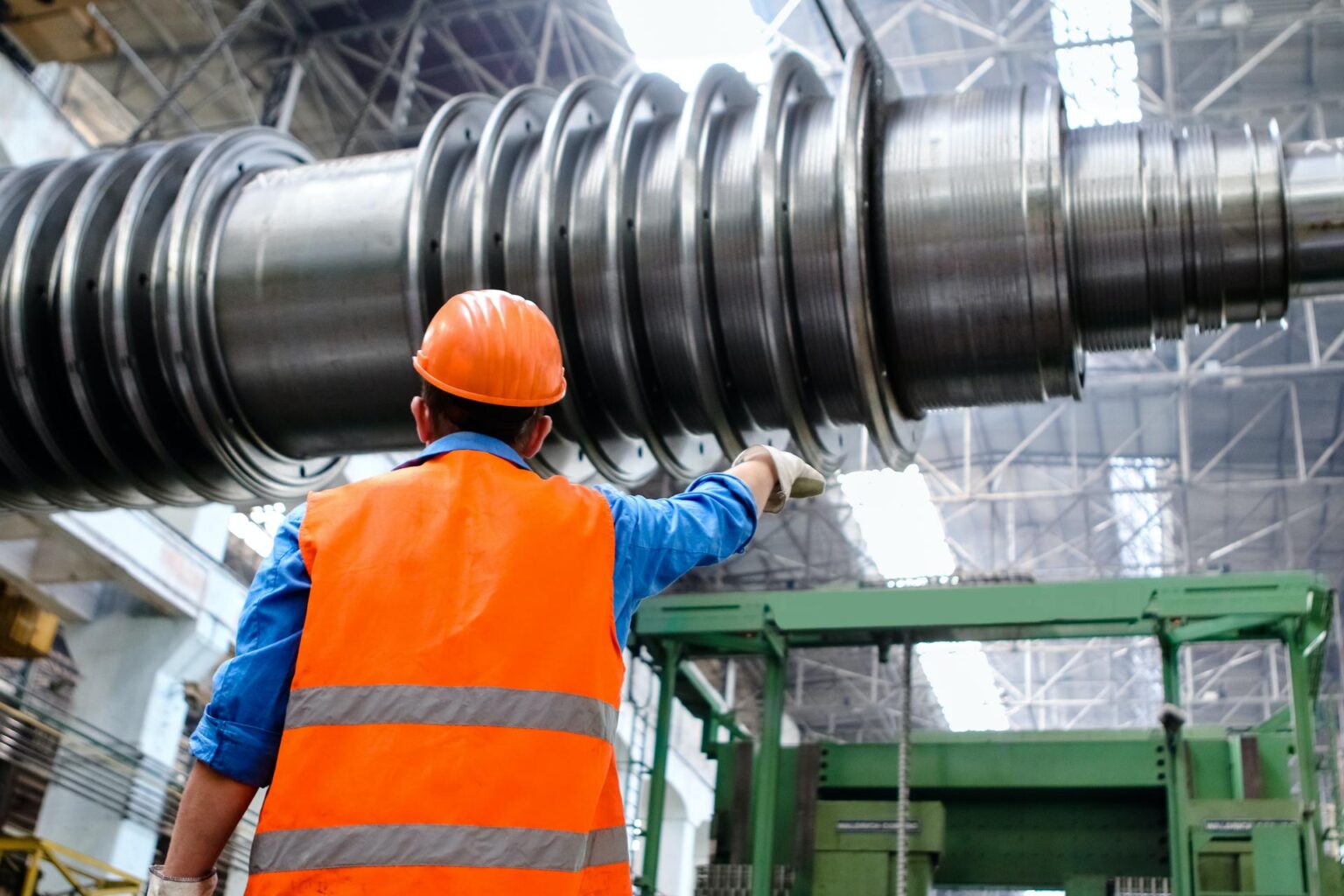 Despite all this, recent media commentary misses the point completely. It is simply not good enough to trot out blanket statements that Australia's manufacturing industry cannot succeed. It can succeed. But we must act now to strengthen the industry. Governments, big corporates, manufacturers themselves and media outlets must shift their mindset to focus on overcoming the challenges faced by our local manufacturers.
Media commentators have simply ignored the opportunities presented by the obliteration of the 'status quo' in manufacturing brought about by the COVID-19 pandemic.
Australia's COVID-19 economic recovery cannot be resource-led. It must be manufacturing led. We cannot continue to dig resources like iron ore and coal out of the ground and export them overseas. We must be a country that makes complex things—that adds value and is readily able to respond to any type of crisis.
Australian manufacturers are among the best in the world. We may be small, but we are innovative and clever.
We know Australia can be innovative, collaborative and responsive to manufacturing demand, because we've watched the industry do exactly that over the last 12 months. Local manufacturers banded together, establishing working groups that were more than able to prototype complex products, like ventilators, and bring them to market in record time.
The Benefits Of A Rejuvenated Australian Manufacturing Industry
The benefits of a rejuvenated Australian manufacturing industry make overcoming the very real challenges a national imperative. There is a clear link between a country's economic growth and a strong, viable manufacturing industry.
Manufacturing is a driver of national productivity growth. According to the Australia Institute, manufactured products account for approximately $100 billion of Australia's export sales each year, equivalent to around 40% of total exports. This far exceeds the 6% share of GDP that manufacturing commands.
This high proportion of manufacturing to export markets generates advantages for the rest of our economy. Stronger export capacity underpins stronger overall GDP growth, ensuring that a country generates sufficient export revenue to cover the rising cost of imports. In addition, export-focused industries have been shown to deliver higher productivity growth and higher average incomes.
A strong manufacturing industry is also the catalyst for the development of new technologies and innovative products. According to the Australia Institute, despite the recent challenges faced, our local manufacturing industry spends more money on innovation than any other part of the economy: some $4.3 billion per annum, or approximately 5% of its GDP. This is four times the economy-wide average, and higher than any other industry in Australia.
Given all this, it is clear that a strong manufacturing industry can make a significant contribution to Australia's post-COVID recovery and to paying off the $320 billion COVID-19 stimulus package debt. It can deliver a sovereign capability that is absolutely vital to Australia's economy, workforce, and national interest.
A Phenomenally Bright Talent Pool
Media has also cited a lack of skill as a major barrier to manufacturing success. According to the ABC, "Australia has few people with the right skills…One difficulty many manufacturing businesses face is that even where the case for reshoring is strong, the domestic workforce cannot supply the engineering and technical expertise required."
This statement cannot be further from the truth. We have enormously talented, phenomenally bright people in Australia.
For instance, the world's first commercially available hydrogen-powered domestic products, including a barbecue, a bicycle and a hydrogen power battery storage device have been developed by the Australian company, LAVO, in conjunction with the University of New South Wales. And this is just one example of thousands of projects underway across the nation.
Automation Does Not Equal Job Losses
According to the article from the ABC, "Businesses that successfully exploit the onshoring opportunity are likely going to have to rely on automation technologies, dampening any boost to manufacturing employment."
With advancements in robotics and automation technology, and the likelihood of increased industry uptake, the issue of employment rates is inevitably raised.
Media outlets frequently report that the more automated the manufacturing industry  becomes, the less jobs there are available. This is simply untrue. Robotics and automation technology make manufacturing processes more efficient and increase productivity and competitiveness. This is particularly important for small-to-medium businesses which, in Australia, account for over 90% of the manufacturing industry.
This increased productivity and competitiveness can increase demand, creating new job opportunities, particularly for highly-skilled workers, and have a positive impact on wages.
Robots substitute labour activities but do not replace jobs. According to the International Federation of Robotics, less than 10% of jobs are fully automatable. Increasingly, robots are used to complement and augment labour activities; the net impact on jobs and the quality of work is positive.
Technological innovations allow businesses to make better use of human skill and innovation, with machines taking over mundane tasks so that employees can focus on critical thinking, quality and creativity. This opens up new opportunities for businesses to improve and optimise their operations.
For instance, welders are less likely to be exposed to welding fumes, ultraviolent radiation, heat and sparks, and focus on tasks that require a high degree of workmanship, rather than repetitive manual labour.
Global experience confirms all this—enormous robotics automation programs have had a positive effect on manufacturing employment rates. A review of the economic impact of industrial robots across 17 countries found that robots increased wages whilst having no significant effect on total hours worked. Another report confirmed that countries that invested more in robots lost fewer manufacturing jobs than those that did not.
Investment, Commitment and Support
Now is not the time to throw our hands in the air and give up. Nor is it the time for unhelpful media commentators to dismiss our local manufacturing industry, or downplay its importance.
Instead, we need to invest in our economy, particularly our local manufacturing industry. We need to bring home the manufacture of goods, from rail infrastructure, through to solar power equipment and battery storage.
We need a commitment from state and federal governments to increased levels of local content for all procurement decisions. We need the big corporates to award local contracts to local companies.
We need manufacturers to have the confidence to invest in their own companies—to invest in robotics and automation technologies. In doing so, not only will they be in a position to create new jobs, but better, more rewarding, higher-paying jobs.
The strength of the sovereign capability of Australia depends on Australians investing in Australia. It might be cheaper in the short-term to buy offshore, from the likes of China, Thailand, or South Korea, but all this does is weaken our economy.
COVID-19 exposed our reliance on overseas manufacturing while demonstrating the innovation and talent within Australian industry. Now is the time to take advantage of the challenges that a post-COVID-19 world will bring, harness the power of local capabilities and technologies, and work collaboratively to re-grow our industrial base.
Australia's COVID-19 recovery cannot be resource led. It must be manufacturing led.
Now is the time to rejuvenate our manufacturing industry—to make manufacturing a national priority.