Paolo Corronca
National Manager Engineering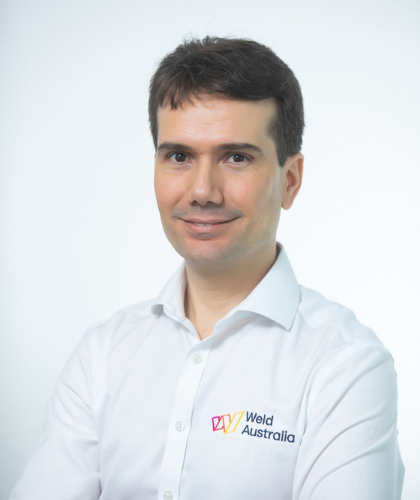 Paolo is an energetic, result-driven engineering manager with global experience in project controlling, accounting, project management, tender and contract management, business process improvement, and maintenance engineering.
He is an empathic leader able to create long-standing relationships, with a great sense of flexibility, adaptation and a strong attitude to work jointly with other departments' resources in order to meet both internal and external stakeholder needs.
Paolo is an enthusiastic mechanical engineer with over 15 years' experience in managing EPC and EPCM projects across the globe, particularly in the oil and gas, defence, mechanical engineering, mineral extraction, and material handling industries.
Paolo's core fields of expertise include the complete control of new projects and unit revamping; maintenance turnaround, scheduling and execution; commissioning and coordinating equipment; execution of start-up activities; mechanical systems design; equipment safety and reliability analysis; and leading teams of up to 25 members.
Since joining Weld Australia in 2014, Paolo has liaised with multi-sectorial key clients, supervised welding activities, and successfully undertaken a range of stakeholder engagement activities. As such, Paolo is well versed in all the issues that Australia's welding industry is currently facing.
Paolo is Weld Australia's Qualification and Certification Manager. In this role, he is responsible for overseeing all activities related to individual welder qualification in accordance with AS/NZS ISO 9606-1 Qualification test of welders — Fusion welding —Part 1: Steels, as well as company certification in accordance with standards such as AS/NZS ISO 3834 Quality requirements for fusion welding of metallic materials, and EN 15085 Railway applications — welding of railway vehicles and components.
Prior to joining Weld Australia, Paolo was a Mechanical Engineer at Remosa SpA in Italy. Remosa SpA is the world leader in the manufacture of special valves and actuating systems for the oil and gas market. In this role, Paolo managed over 100 international tenders and projects, from the bidding stage up to commissioning. He also supervised over 40 turnarounds and shut-downs, involving valve and hydraulic units maintenance.
Prior to this, Paolo was a Design Engineer at Sinope Srl, an engineering firm with more than 30 years' experience in mineral extraction and material handling. In this role, he was responsible for the design and optimisation of material handling flow at existing plants, and the design of material handling equipment and trains.
Paolo holds a Masters (Hons) in Mechanical Engineering and a Bachelor of Mechanical Engineering, both from the University of Cagliari in Italy.
Professional Qualifications
Masters of Business Administration (MBA)

Masters (Hons) in Mechanical Engineering

Bachelor of Mechanical Engineering

International Welding Engineer (IWE)