Mehdi Tajfar
Senior Welding Engineer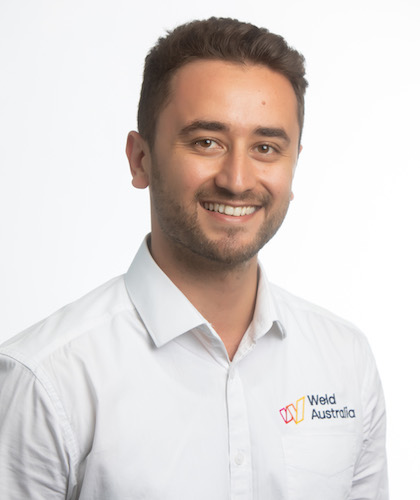 Mehdi is a materials and welding engineer with over 10 years' experience in various industries and a special interest in pressure equipment.
Mehdi graduated with Bachelor of Materials—Metallurgy Engineering in 2010. He furthered his studies in welding science and engineering by acquiring a Masters in Engineering in 2012 from Tehran Polytechnic University, and an IIW International Welding Engineer (IWE) qualification in 2014.
In Iran, Mehdi worked in manufacturing of pressure equipment for oil and gas industries under ASME and API standards. He moved to Australia in 2015 and gained experience in the fabrication of steel structures under AS 4100 and AS/NZS 1554 series before joining Weld Australia.
Since joining Weld Australia in 2018, his focus has been on design reviews, suppliers' audits, supporting urgent repairs and shutdowns, welding coordination, and developing technical procedures for various sectors including refinery, mining, rolling stock, and infrastructure.
Mehdi is passionate about continual professional development and education and attends local and national events and training courses, where he expands his knowledge and skills and shares ideas with like-minded colleagues.
Outside work Mehdi enjoys sports and is interested in rock climbing and mountain biking.
Professional Qualifications
Bachelor of Materials Engineering (Physical Metallurgy)

Masters of Materials Engineering (Welding)

International Welding Engineer (IWE)

International Welding Inspector Standard (IWI-S)

ASNT-NDT Level II RT and UT Certifications